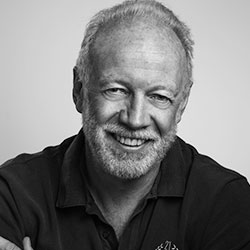 A COMPANY BORN FROM THE PROFESSIONAL EXPERIENCE OF ITS FOUNDER
Trained as a civil engineer in public works (Fachhochschule Karlsruhe), Bernd Speck acquired his professional experience by participating for 40 years in the construction, repair and displacement of structures of all kinds in France and abroad.
Among the works on which he intervened, one can cite the Millau viaduct, the Ile de Ré bridge, various TGV lines or the lifting of several listed buildings.
The origins of the concept
A few years ago, Bernd Speck bought a country house in Normandy to provide a green setting for his family during the weekend. The small Norman half-timbered house had a large central room and two bedrooms on a plot of approximately 2000 m2. Very quickly, he had to expand so that the two teenage girls in the family could have their own bedrooms. And the whole family dreamed of bathing in a swimming pool.
From his expertise as an engineer, Bernd Speck was used to pushing bridges and raising buildings. He then built an independent timber house, with two bedrooms upstairs… and placed the house on wheels so that it could be moved above and over the swimming pool! Open in summer, closed in winter, the stratagem of a swimming pool able to be used all year round, with very simple operation, was born.
The construction of this prototype aroused both interest and astonishment. Bernd Speck presented his idea at the Lépine competition and the Geneva invention competition. The idea was awarded gold medals, both in France and Switzerland.
This mobile house concept (a building housing a swimming pool and comprising a mobile part) was patented by Bernd Speck (patent N°2001770). Gradually, the idea of marketing the concept to make it accessible to as many people as possible gained a foothold. The 2POOLSIN1 company was born.
2POOLSIN1, a visionary concept that meets today's needs
In pandemic times, city dwellers leave cities to breathe and enjoy nature. Climate change makes winters harsher, summers hotter, the climate becomes unstable. Designed to integrate into new lifestyles, the 2poolsin1 concept allows the creation of a cocoon of well-being and a breathing space that can be used whatever the season and the weather.
To fight against carbon emissions that are harmful to the environment, we must review the way we travel. A "world apart" that can be shared with family and friends, the 2POOLSIN1 swimming pool offers a change of scenery, an alternative to distant travel, all year round.
The objectives of 2Poolsin1
Bernd Speck has set himself the task of introducing the use of these mobility techniques into everyday life, thus allowing swimming pool users to benefit from their infrastructure all year round, in the middle of summer or in a snowstorm.
The intention is also the use of green energies, with good insulation of the mobile building in order to avoid wasting energy thereby slowing down global warming.
The dissemination of the 2POOLSIN1 concept is planned first in France and then in Europe.
The 2POOLSIN1 shareholders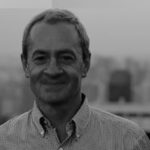 Claude NEANT (Partner)
Claude Néant is a Public Works and Civil Engineer (ESTP 78), and has been an expert in structural mobility for over 40 years.
He designs and manufactures technical equipment for all types of structures, in particular engineering structures, commercial or industrial buildings.
He participated in the design and construction of lifted or pushed structures during work carried out in France on TGV lines for example, and repair projects of all kinds.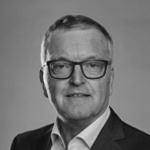 Dr Thomas SCHWEISFURTH (Partner)
Thomas Schweisfurth is a graduate industrial engineer from the Technical University of Karlsruhe.
He has held General Manager, Sales and Marketing positions in the pump, construction and HVAC (Heating, Ventilation, Air Conditioning) industry.
He participated in the supervisory board of several French companies in these sectors.
The positions were based in Germany, Belgium, Spain, Switzerland and Italy.